We spent this past Sunday Playing the Matrix with Mike Dooley and it pretty much blew our minds.
Mike has delivered the program in 132 cities around the world, so when we heard it was coming to Cape Town we knew we had to go.
But then we saw the ticket price and quickly reevaluated the situation. We knew it would be totally worth it, but our budget was having none of it.
Fortunately, some local fans had the forethought to message Mike and let him know how dismal the Rand/Dollar exchange rate is. 
Being the über generous guy that he is, he went ahead and dropped the price. 
When we heard, it took Sporty and I all of seven nanoseconds to decide that we were going.
I mean, how could we not!?
His generosity didn't stop there either, Mike also donated all profits from the South African leg of the tour to the Philippi Children's Centre.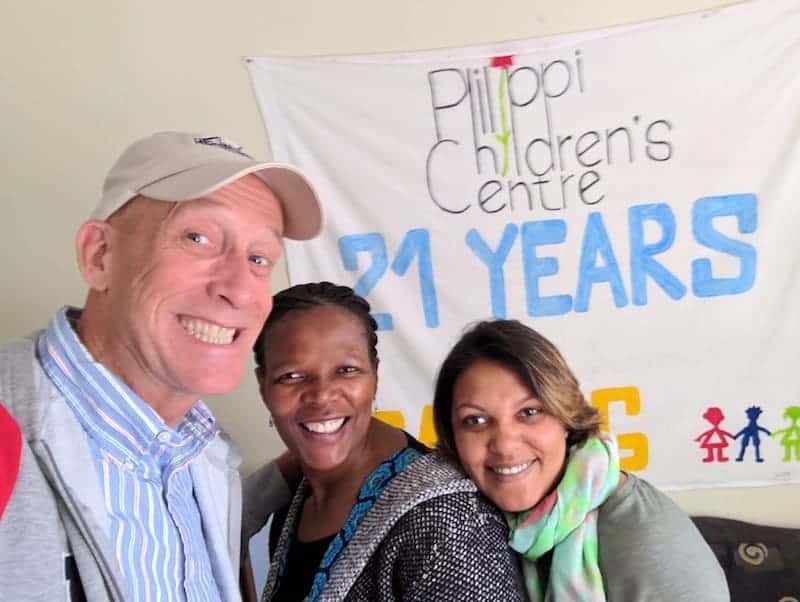 Did We Get Our Time and Money's Worth?
Hell yeah! In fact, when we walked out at the end of the day I turned to Sporty and said, "That falls into the 'best money we've every spent' category for sure!"
I wasn't exaggerating either. The workshop had a huge impact on both of us and I can't wait to see how our lives unfold because of it. Also, because the audience was so small we were able to get our photo taken with him. We're now officially groupies.
Two things we both really appreciated about the way the workshop was run was a) we didn't break out into groups to talk about stuff* and b) Mike is super punctual. We started exactly on time, all our breaks ran exactly to time and we finished up just 15 minutes late.
But as important as that stuff is, it's all semantics at the end of the day. It's the content you want to know about, isn't it?
It was crazy amazing. Blending his personal story with practical how-tos and a truckload of information, Mike ensured we all left there knowing what we wanted out of life and how to get it.
He's super funny too, so you never get bored. Even though he talks non-stop for the entire day. Oh ja, that was something else we really enjoyed. He made a point of saying that he'd take questions at the end, rather than during his presentation. I swear I could have kissed the man.
*When I spend money on an event I expect the presenter to present his ass off. I'm not interested in sitting around chinwagging with strangers, I can do that on the bus. FYI Mike more than presented his ass off.
The photo is fuzzy because Sporty and Mike both decided to wave at the last minute. Seriously.
What is Playing the Matrix?
The Matrix is a tool to help you define and get clear on what it is you really want. It not only helps you decide what that is, but it shows you how best to get there. You'll also come to see that HAPPINESS is the ultimate end result.
Playing the Matrix lays out the actual physical and metaphysical mechanics of manifestation, including your role in reality creation, so that you can deliberately orchestrate the changes you wish to see. Once you begin working with the Universe instead of unwittingly working against it, you will truly astound yourself. [Source: Tut.com]
So, Who's this Mike Guy Anyway?
We've been fans of Mike's ever since he was featured in The Secret waaaayyy back in the day.
I've been receiving his daily notes from the Universe for as long as I can remember and I still stop whatever I'm doing when the email arrives and read every single word. Not once I have ever considered unsubscribing. These daily missives are gold.
If you haven't already signed up to receive them, you're missing out big time.
He's written a bunch of cool books, but these three are our faves (for now, anyway)
Playing the Matrix – The Book
If you can't afford to attend a live event, then you can buy the newly released Playing the Matrix book.
We just bought the book and we're loving it! #justsaying'
Seeing Mike share this stuff live is obviously first prize, but I can tell you from experience that his books are really well-written and easy to take on board. You never feel as if you have to slog to extract the message.